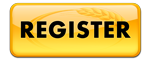 Description
Effective Communications are critical to the success of any team, organization or company.  While authentic and consistent communications permit collaboration from top executives to non-managers, weak, unreliable and contradictory communications erode the foundations of trust and clarity which enable needed productivity.  This course describes the art of conducting critical conversations to ensure the intended messages remain true and the effort provides the desired value.
Benefits:
Whether they are face to face or purely virtual, the worth of any given communication can span from meaningful to disastrous in a flash.  the consequences of a failed communication may not be understood until long past the end of the conversation.  Compounded with today's plethora of digital communication tolls, ensuring the best communication methods are used is challenging.  An understanding of the various conversation types, how messages should be transmitted, how they may be received, and why they are so critical is imperative to every successful leader.
What you will learn:
Sphere of influence obtainable with the right conversations
Spectrum of values realized through all conversations
Long-term impacts achievable from consistent conversations
Challenges presented with every conversation
Art required for the best conversations
Designed for:
Managers, Supervisors, Leads, Department heads, and Project Leads of all levels who want to increase their ability to lead effective and productive teams, and clearly articulate their ideas to executives, peers and team members.
Outline:
Types of Critical conversations
Upward
Sideways
Downward
Book Review: John Maxwell's "The 360 Degree Leader"
Conversation Settings
One on One
Groups
Virtual
Private or confidential meetings
Broadcasts
Class Discussion: "The Good, The Bad and The Ugly"
Conversation Goals
Clear expectations
Simplification / Brevity
Reality checks
Empathy
Consensus
Exercise: "How can that be misunderstood?"
Conversation Challenges
Getting everyone to the same goal
Perceptions and perspectives
Content, others, and me
Relationships matter
Data overload and Polarization
Stressful working conditions
Exercise: "The Gift"
Keys to Effective Conversations
Timing is everything
Proactive listening
Servant leadership
Growth, development and learning
creating safe work environments