This class meets two consecutive days: August 23 & 24, 2018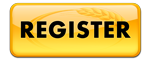 Description:
Microsoft Access is the world's most popular database management tool for managing data.  It allows the use of multiple tables (rather than one table, as is the case with Microsoft Excel) all connected through pre-defined relationships.  In this course, we will cover basic and advanced features of Access.  Whether you're new to Access or getting started, you'll learn how to create a database solution that is perfectly customized to your needs.  With no prior programming experience or knowledge of databases, you will gain best practices on how to store, input, organize, view, query, analyze, and share data with others.
Designed for:
This course is designed for those employees in the company or organization who work with data on a daily basis.  This could be those who collect the data, store it, organize it, and analyze it.  Today, Analytics has become a new competitive advantage.  Descriptive, Predictive, and Prescriptive Analytics all require organized data that is meaningful and accurate.  Those who can quickly access the data and analyze it to make better decisions will beat those who don't.
NOTE: Laptops are provided for each participant to work the exercises in this session.  Participants should have some familiarity with Microsoft Access prior to attending this session.
Outline:
Introduction to Database Development
Importing data

Creating tables

Defining fields

Establishing relationships
Building Queries to Manipulate Data
Basic queries with compound criteria

Crosstab and parameter queries

Find duplicate and unmatched records

Make table / Append / Delete / Update queries
Creating Access Forms fro Data Entry and Lookup
Presenting Data with Access Reports
Basic reports

Custom reports