Description:
Improved quality is a significant factor in reducing costs and improving productivity.  This is even more critical in today's marketplace with the challenge of controlling quality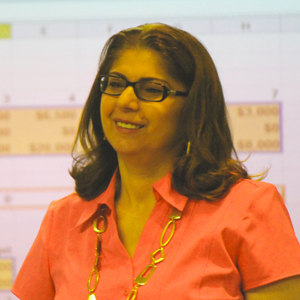 along a global supply chain.  A single quality incident, regardless of its source, can inflict huge financial loss and ruin a company's reputation.  In this seminar, you will learn the most effective quality tools including flowcharts, Pareto Analysis, and many others.  You will apply what you learn by playing the famous "Deming's Red Bead Experiment."
This seminar will also help you assess quality control and management at your company or organization. It will give you examples of good Quality Control programs in manufacturing as well as service companies.  You will walk away with a fresh outlook on how a good quality program is essential to the health of your operations.
Outline:
What is Quality Control?
What is Six Sigma?
A Quality Control Toolbox
Process flowcharts

Pareto analysis

Fishbone diagrams

Scatter diagrams

Quality Control charts

Process capability
Deming's Red Bead Experiment
Game rules

Play the game

Collect data

Analyze the data

Discuss the results
Assessment of Quality Control