Why is Critical Thinking the #1 skill of importance in today's workplace?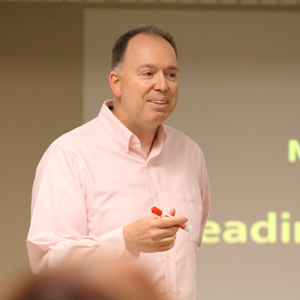 Because when you think critically - you work smarter.
Description:
The increased speed of business combined with the complex flow of information makes today's rapidly changing workplace a cluster of problems, options and decisions.  Employees are moving into new roles inside the organization, often with limited direction and experience.  It becomes critical that each time a decision is made and a problem is addressed, the right questions are asked, relevant information is gathered and a strong foundation of evaluation is applied.  Organizations can't survive in this economy with "seat of the pants' thinking.
Now, more than ever, it is critical that each and every employee be competent in analysis, problem-solving and decision making, no matter what their function inside the organization is.  Cognitive ability is directly related to performance.  Organizations that can develop strong critical thinking skills have a significant and measurable competitive advantage in the business workplace.
This seminar increases the participant's awareness and understanding of critical thinking as applied to strategic decision making.
Outline:
What is critical thinking?
Definition of critical thinking.

Critical thinking vs. strategic thinking

Critical thinking vs. emotional intelligence

Critical thinking and risk aversion

Assessment of your critical thinking skills
Concepts used in critical thinking
Proper "problem" definition

Gathering relevant data

Proper interpretation of data

Drawing "warranted" conclusions

Rendering sound decisions
Overview of tools used in critical thinking
Process flow charts

Root cause analysis

Cause & effect diagrams

Venn diagrams

Pareto analysis
Exercise in critical thinking
How individual and team decision making differ

The "Abilene Paradox" and what to do about it

The role of "bias" and "fallacy" in decision making

Dealing with artificial harmony and accountability

Team "critical thinking" exercise
Summary and course "Take Aways"
"That evening I spent an hour telling my husband about all the concepts & ideas learned during my day.  Three business days later & I have thought about this and/or implemented some of the concepts each day in the workplace. Great!"

Peg Baldwin, Bankers' Bank of Kansas, Wichita, KS
"This program was very beneficial for me.  I normally look at issues from the "make it work" perspective. This class provided tools that will enable me to look at issues & processes critically & in a processed manner.  Dr. Hackett was able to explain the key concepts in simple ways which motivated me to look at current issues differently. It would be great if this class could be implemented at our organization."

Valerie Black, Kansas Health Foundation, Wichita, KS