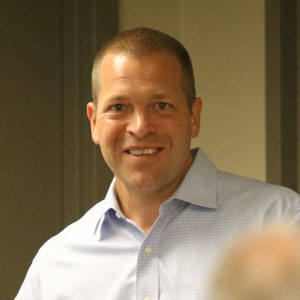 Bachelors Degree, Accounting, Wichita State University
MBA, Wichita State University
Invista
PepsiCo
Fourth Financial Corporation
Doug Karber has worked for Koch Industries companies for the past 17 years in a variety of leadership roles, including commercial, corporate development, strategy and finance roles.
Prior to his time at Koch, Doug held finance and planning roles at PepsiCo, and worked in mergers and acquisitions for the Fourth Financial Corporation.
Doug is a graduate of Wichita State University, where he earned a Bachelors Degree in Accounting and an MBA.