Your business writing creates your reputation and your employer's reputation.
There is no argument that the power of the written word to sell, persuade, convince, and win people over is profound.  Every communication that you put together tells the reader who you are. More importantly, your writing contributes to the image of your employer.
Business correspondence influences judgments about competence and professionalism. Careless errors, grammar mistakes and unclear information gives the reader the impression of a sloppy, unprofessional person, and diminishes their trust in the writer.  On the other hand clear, concise and mistake free writing sends the message that the author is a professional that can be trusted with important assignments.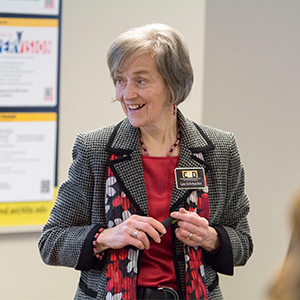 What does your writing say about you?
This session will cover the most common mistakes made in writing, and give you an actionable plan to avoid them.  Increase your confidence, and credibility. Gain positive results from every correspondence you send.
Are you up for a challenge? Bring two pieces of correspondence that you have written, and Lee will give you a quick assessment of your delivery.
The Twelve Mistakes
Around the Mulberry Bush

Pete and Repete

The Eveready-Bunny Sentence

Subject-Verb Mishaps

The Scrambled Sentence 

The Misplaced Comma

Equals Treated Unequally

The Hidden Good News

The Shock of "NO!"

A 'Glob" of Words

The Screaming Message

Failure to Proofread and Edit
EVERYONE can stand some attention to writing skills.  Every department, every level in the organization writes.  Whether it be letters, emails, reports, project summaries, employee documentation, sales brochures, customer information, or the sign in the front of your business.
Substitutions are free and must be done prior to the start of the class or certificate program.
Cancellations or rescheduling must be received in writing and full refunds will be given up to four business days prior to the start of class.
Any cancellation or reschedule submitted with three or less business days notice is subject to a $35 charge on 1 or 2 day classes and a $75 charge on certificate programs.  
No refunds after the first day of the class or certificate program.