Women notoriously put the needs of others ahead of their own needs … often to the point of being taken for granted and being invisible. Assertiveness is having the self-confidence to be yourself.
This seminar offers the opportunity to assess your own assertiveness and discover practical ways for developing techniques of assertive communication. By gaining self-knowledge and self-confidence, you can learn to be a more assertive communicator making your work life more enjoyable, productive and rewarding.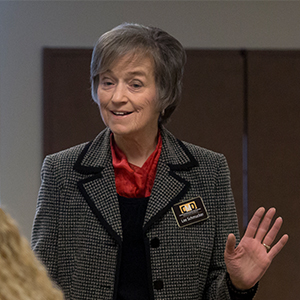 Women's tradition of non-assertiveness
Socialization

The pitfalls of women's communication rituals

Expectations, images and fears
What Is assertive behavior?
Identifying your place on the assertiveness continuum

Describing assertive, aggressive and unassertive behavior

Appropriate assertiveness

What's so good about being assertive?
Your communication image
Communication mirror: assessing your style

What do your nonverbal messages say?

Tuning your voice

Blending voice, eye contact and posture to communicate confidence
Learning to be an assertive communicator
Harness the word power

Develop a natural style of direct, honest and spontaneous assertion

Use positive assertion to negotiate, influence and build win-win relationships

Give feedback and manage conflict without arousing resentment

Guidelines for receiving feedback

How to say "no" to unreasonable requests without offending or feeling guilty

Making your point without appearing "pushy"
Putting it all together with skill practice activities
Women who are newly hired, or promoted into a position that puts them in a position where they feel they are not on solid ground with their peers.
Women who are wanting to strengthen their status in the office environment and put themselves in a position to assume a larger role in the organization.
Women who want to be stronger, more confident communicators.
Substitutions are free and must be done prior to the start of the class or certificate program.
Cancellations or rescheduling must be received in writing and full refunds will be given up to four business days prior to the start of class.
Any cancellation or reschedule submitted with three or less business days notice is subject to a $35 charge on 1 or 2 day classes and a $75 charge on certificate programs.  
No refunds after the first day of the class or certificate program.