Do you collect data on a regular basis & feel comfortable with the results?
Spend the day with Dr. Sue and find out what to
collect and how to use it to your advantage in making decisions.
"Companies have been collecting business-related data for decades — enough by some estimates to fill a stack of books reaching to Pluto and back.  What they do with it, however, is starting to change."
"The Benefits of Data Talking to Data: Being able to use customer information  as its being collected promises to transform a host of industries",   Robert Plant, Wall Street Journal, April 2012]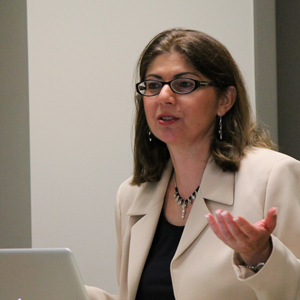 High performing companies are doing more than just collecting data, storing it, and generating reports. They are building competitive strategies using Analytics. They are using data-driven insights to differentiate themselves from other companies that are making the same product or delivering the same service. Globalization and advances in technology has made it harder to compete and grow.  There is no more room for "gut-feel" decisions in any area of the company. To stay competitive, Analytics must be used in Operations, Marketing, Finance, Customer Service, IT and Human Resources. A culture of Analytics will be the winning force that keeps companies profitable and alive.
What is analytics?
Why compete on analytics?
Who uses Analytics and how?
Excel – Analytics on spreadsheets
Descriptive Analytics

Predictive Analytics

Prescriptive Analytics

Build a Dashboard in Excel
Tableau – Specialized Analytics software
How to choose a specialized software

Tableau vs. Excel for Analytics

Building a Dashboard in Tableau
Web Analytics – Google Analytics
How to build a culture focused on Analytics
This course is designed for analysts in any function: marketing, operations, quality, customer service, IT, finance/accounting or human resources.  It is for analysts at all levels in the organization: account representatives, specialists, account managers, supervisors, managers, directors and executives.  It is just as applicable for a service organization as it is a manufacturing arena.  How do you define an analyst?  Anyone who is using data in any form and would like to improve decision making in the functions of their business – this session is for you.