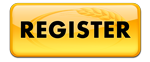 This course examines the intent & environmental, social and economic impact of the green building core concepts that are fundamental to the LEED green building rating system.
You will learn about green building issues & core concepts of the LEED framework unique to construction management settings, as well as, the key roles supporting sustainability in these settings.
At the end of this course, you will be able to:
♦  Define common construction management issues & how they relate to sustainability.
♦  Distinguish how USGBC and LEED address the unique needs for sustainability in construction management.
♦  Describe how LEED core concepts can reduce the environmental impact of building construction.
♦  Establish policies and procedures for green building construction management and daily practice.
♦  Identify opportunities for advancing a professional path through green building.
This 26 hour time-on-task, non-credit course is most appropriate if you have a basic understanding of green building and would like to learn how to support and advance green building projects through construction management using the core concepts of the LEED green building rating system.
FLEXIBLE
…study times fit your schedule.  Fully online and completely self-paced. Repeat and read as many times as you need.  Lesson assignments to gauge comprehension & retention.
QUALITY
…a course that prepares you to sit for the certification exam.  Award-winning instructional design.  Intuitive, understandable materials. An official USGB LEED course.
Increase your knowledge and skill level in the Construction Management Green Building Industry.
Take advantage of this opportunity today!