Properly done, telling people how they
are doing can be a powerful management tool.
It can be disastrous when done wrong, or not at all.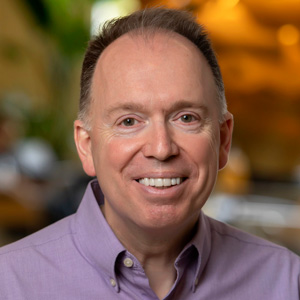 Why supervisors don't praise
Eight reasons why supervisors don't give the praise they should
When not to praise
Ten situations where praise will not motivate
How to praise effectively
Six major differences between effective and ineffective praise

Seven tips from 'The One Minute Manager'

Eight powerful guides for giving praise
Practice
Criticism
How do I react to criticism?

What are my present abilities?

Why do I criticize?

What changes do I have to make to be able to learn from criticism?
Benefiting from criticism
How to view critical remarks

How to respond to critical comments

How to encourage constructive criticism

How to save face when someone criticizes you in front of your employees
Destructive vs. constructive criticism
The essential differences between destructive and constructive criticism

Seven things that make feedback useful

How to recognize whether a statement is constructive or destructive
Criticizing effectively
Why is criticism so hard to give? The elements for successful criticism

Fifteen guidelines for giving criticism that changes behavior

A model for giving criticism that works in any situation

What to criticize
Practice
Opportunity to reformulate negative and destructive criticisms that will change behavior
"I have always had a great experience with the staff and the classes that I've taken. The fact that I'm encouraging my supervisor to enroll all mentors in my department displays my satisfaction with all aspects of the program. I spoke to the President and VP of our company about the development of our mentoring program. One suggestion that I had was to enroll our mentors in your programs."
Michael Sly, Foley Equipment, Topeka, Kansas
"This particular class was above excellent…If I was an Executive I would mandate all of my managers and leaders to participate in Dr. Belt's class because it was tremendous.  I look forward to completing my Certificate with CMD."
Lazerrick Young, Portfolio Recovery Associates, Hutchinson, Kansas
"I greatly value the information that Dr. Belt shared with the class.  I hope that as I practice these new skills it'll be helpful to others as well as myself.  The stories Dr. Belt shared, helped to put meat on the bones of class material." 
Philip Lutz, Maintenance Manager, Catholic Care Center, Wichita, Kansas
"Good information, great process. Dr. Belt was very well prepared and very knowledgeable as well as very entertaining!  Felt I got great information, enjoyed the networking as well.  Great value."   
Geni Woody,  First National Bank of Hutchinson, Hutchinson, Kansas
If you work with employees, staff, and or project teams, this class will help you communicate better and build a strong relationship with your team, while motivating each member.
If you have been told either by your employees, peers, or supervisor, that you are harsh, critical, and non-empathetic, this class could get you on the right track to be a strong supervisor/manager.