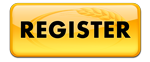 This course examines green design, construction and operations concepts that are fundamental to the LEED green building rating system.
You will learn LEED intents and concepts at the credit category level, strategies and synergies, as well as, LEED metrics and referenced standards.  This self-paced course is online and fully prepares you to sit for the LEED Green Associate Exam.
At the end of this course, you will understand:
♦  LEED concepts, goals and global issues
♦  The central role of the integrated process
♦  LEED rating systems
♦  Documentation components of LEED Certification
♦  Water efficiency and management
♦  Indoor environmental quality
♦  Stakeholder involvement in innovation
♦  Credentialing process and maintenance
This 34 hour time-on-task non-credit course is most appropriate if you are new to or are interested in entering the green building field and want to pursue a professional credential in LEED.
FLEXIBLE
…study times fit your schedule.  Fully online and completely self-paced. Repeat and read as many times as you need.  Lesson assignments to gauge comprehension & retention.
QUALITY
…a course that prepares you to sit for the certification exam.  Award-winning instructional design.  Intuitive, understandable materials. An official USGB LEED course.
Green building skills are in demand.  Kansas ranks sixth in the nation for creating green-energy jobs per a study done by the Environmental Entrepreneurs, a nonprofit industry group that promotes alternative energy.  The study found that at least 58 clean energy & clean transportation projects were announced nationwide in the second quarter of 2013, projects that could create as many as 38,000 jobs.
Let CMD help you prepare for the job opportunities that await you in the Green industry.