Handling people successfully is no "big secret."
You can do it if you follow some very simple rules.
In this seminar you will explore the most common mistakes managers make and learn how to avoid making them in the future. You will gain an understanding of how these commonplace managerial actions are dysfunctional and practice more effective responses to these situations.  Handling people successfully is no "big secret." You can do it if you follow some very simple rules.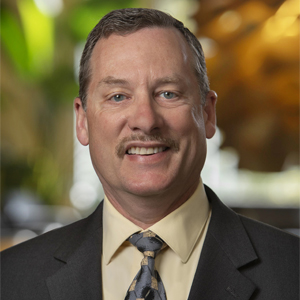 Attempting to be fair by treating everyone the same way

Losing your positive attitude and enthusiasm

Concentrating on paperwork, not people

Failing to establish exciting goals and a compelling vision

Focusing on what is wrong rather than what is right

Attempting to motivate employees with the wrong tools

Talking to people rather than communicating with them

Delegating improperly or not at all

Managing like other managers manage

Failing to focus on the future
"Lots of great information. Things I "knew" were verified and I appreciated knowing that I was already on the right path to being the manager I need to be for my workers. My job is to make my team successful, not myself successful. Wish more managers realized that 🙂  I've taken a lot of classes from CMD over the last 8 months and I really enjoy the majority of them. Even if it is just a refresher to things I already know, that refresher is great, but normally I learn at least one new thing that will help me be a better co-worker and manager for my team."
Jamie York, Graphics Coordinator, KanOkla Design Sudio, Caldwell, Kansas
"There were many memorable moments in the class. Dr. Belt had many helpful "nuggets" of invaluable information or words of wisdom. One example is "if you want others to follow, you have to be going somewhere." The information is easily applied right away and is motivating to be a better leader."
Janette Spear, RN, El Dorado, Kansas
"Everyone involved, including those taking the class, seemed very enthused about the subject matter.  All involved also seemed interested in becoming a better manager, and a better person.  Dr. Belt's passion was very uplifting. He seems to genuinely care about the subject and about us becoming better managers.  His energy made me feel better about the working environment.  I will attend another CMD class, not only to become a better manager, but also to become a better person. I feel that courses like this benefit me, allow me to be a better boss to my employees.  We all have examples of what we don't want to be as a boss.  It's good to plan a path toward becoming what we do want to be."
Steve Ropp, Kansas Ethanol, Inc., Lyons, KS
If you work in any industry, be it service or manufacturing, and you lead a team, supervise a department, or coordinate work among departments, this class will give you a chance to discuss the top issues that often cause a lack of trust and confidence between you and those who report to you.
No one becomes strong without awareness and practice. This class will give you both.