Supervising people is a soft skill that focuses on behaviors.
Dr. Graham sets a strong foundation for understanding behaviors.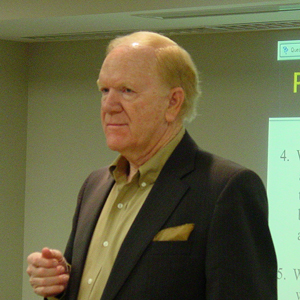 How Attitudes Influence Employee Behavior
How attitudes are developed

Two ways attitudes affect behavior

How to improve employee attitude
How Employee Needs Influence Behavior
Needs we inherit

Needs we learn

What are my major needs?
How to Deal with Employee Frustration
What happens when needs are frustrated?

What causes needs to be frustrated?
How to Understand People through Giving and Receiving
How willing am I to give feedback?

How receptive am I to feedback?
How Perception Influences Behavior
What is perception?

What causes perceptual differences?
How to Understand Self
How do others perceive me?

How do I relate to others?

Do I tend to be an extrovert or an introvert?
"I really had my ideas of traditional wisdom turned upside down a bit. Dr. Graham explains things so they are easy to understand."
Jason Moyer, Morrow Engineering, Wichita, KS
"Dr. Gerald Graham is an amazing speaker and keeps you engaged the whole class.
Caitlin Owen, Transmission Engineering Admin Assistant, Sunflower Electric Power Corp., Great Bend, KS
If you are considering entering a Supervisory position, or leading a team, this class provides basic fundamental theories of supervising people.
If you have been a supervisor for years, and need to get a breath of fresh air, and go back to the basics, this will be the class for you.