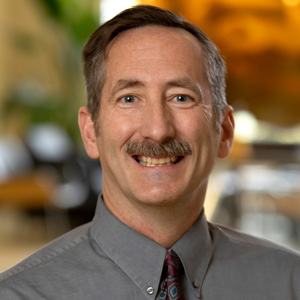 Dr. John Perry
Associate Dean for Academic Operations & Undergraduate Programs, Frank Barton School of Business and Associate Professor in Strategic Management
PhD, Strategic Management, Smeal College of Business, Penn State University
Business Ethics
Leadership and Organizational Development
Entrepreneurship theory and practice
Organizational emergence
Family Business dynamics
Journal of Information Technology Management
Leadership & Organization Development Journal
Entrepreneurship Theory & Practice
International Journal of Information Technology
New England Journal of Entrepreneurship
Journal of Technology & Engineering Management
Dr. John Perry is the Associate Dean for Academic Operations & Undergraduate Programs  in the W. Frank Barton School of Business at Wichita State University.  He received his PhD in Strategic Management from the Smeal College of Business at Penn State University in 2006.
Dr. Perry is also an Associate Professor of Strategic Management.  Dr. Perry's teaching specialties include business ethics, leadership and organizational development and entrepreneurship theory and practice.  His research interests include nascent entrepreneurship activities, developmental entrepreneurship, organizational emergence and family business dynamics.
He has published his research in academic and practitioner journals including Journal of Information Technology Management, Leadership and Organization Development Journal, Entrepreneurship Theory and Practice, International Journal of Information Technology and Management, New England Journal of Entrepreneurship and Journal of Technology and Engineering Management.
Finally, Dr. Perry has won several teaching and service awards while at Wichita State University as well as being involved in many service activities such as online general business degree development, dean search committee member, strategic planning committee chair, strategic planning task force member as well as others at the University and community level.