This program is designed to study in detail the appraisal of communications, energy and transportation properties for Ad Valorem Taxation.  The various indices of value – market, cost and income – and the application of these indices will be considered.  As a rule, these indicators of value are considered for all types of property.
The 48th Annual Public Utilities Conference will be held

Sunday July 29 to Thursday August 2, 2018
at Wichita State University and the Wichita Marriott Hotel in Wichita, Kansas.
The 2018 Keynote Speaker is  Dr. Delores Knipp
Dr. Knipp is with the Aerospace Engineering Sciences Department at the University of Colorado, Boulder, Colorado
TOPIC:  Space Weather Threats to Infrastructure
The Sun continuously sheds jets and bubbles of its own atmosphere into space.  Earth's magnetic field deflects most of the turbulent flow. However, when strong solar disturbances are not fully deflected, they may link to the space around Earth forming electric currents that can damage or upset technologies and infrastructure. This presentation will outline some of the hazards faced by modern infrastructure when the Sun is "active".
A big Thank You and Congratulations to   Jeanette Williams from Walker River Paiute Tribe in Schurz Nevada.  
Jeanette completed her evaluation sheets for the 2017 conference electronically and was entered to win a free registration to the 2018 every time she gave her feedback.  Her name was drawn out of the 96 names that entered.  Thank you to everyone!
Meet your 2018 Planning Committee
Registration fees:
$450 for Industry Representatives
$395 for State Representatives
$90 if participating in the Golf Tournament, played Sunday morning, July 29, 2018 at Sand Creek Station in Newton, Kansas.
Your registration fee includes: 4 breakfasts, 3 lunches, break refreshments, 4 social functions, the 2018 Conference materials and free access to a Conference mobile application.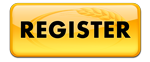 NEW in 2018     WHOVA mobile application  
We're excited to announce that Appraisal for Ad Valorem Taxation of Communications, Energy and Transportation Properties has a free, official app which you can Download from the App Store or Google Play, to your mobile device and be able to:
View the event agenda and plan your schedule
See the sessions, their speakers, and biographies.
See the room locations and parking information.
Plan some social activities such as a morning coffee, or meet-ups with your fellow attendees.
Find someone to go to lunch/dinner together
Receive updates such as last minute room change from the organizers
Get presentation documents and slides
You are added to the Whova app 48 hours after you register online.  After downloading Whova , use the email address you used when you registered for the conference, to sign into the app and choose a strong password, or sign up using a social media account. Once you're signed up, you should be taken directly to your event!
Already used the Whova app in the past? Double-check that it is installed on your phone, and log in using your existing account email and password.
 Documents to print:
Conference  Schedule:
Pre-Conference 20th Annual Golf Tournament begins Sunday July 29, 2018 at Sand Creek Station, 920 Meadow Brook Drive, Newton, KS with breakfast at 7:30 a.m. with Tee Times beginning at 8 a.m.   (entry form is above)
Conference Registration will be set up outside the Ballroom at the Marriott and check-in will be available beginning at 3:00 p.m. and will conclude at 6:30 p.m.
The conference begins with a Newcomers session on Sunday July 29, at 5:00 p.m. in the Atrium, at the Marriott, followed by a Welcome Reception at 6:00 p.m. in the Ballroom at the Marriott
Monday, Tuesday and Wednesday sessions are held on the campus of Wichita State University, and begin at 8:00 a.m. each morning and conclude by 4:45 p.m. each evening.  The campus of WSU is a smoke-free campus.
The Advanced courses meet Monday, Tuesday and Wednesday.  Tuesday has 2 concurrent sessions during the afternoons.
The Principles classes are on Monday and Tuesday only.  The Principles class joins the Advanced Courses on Wednesday.
There are receptions each evening at 6:00 p.m.
The conference concludes on Thursday, August 2, with a Round Table discussion, by Industry, that will finish by 11 a.m.
Conference Map – WSU Buildings, Shuttle Schedule and Parking
Cancellation Policy:
Full refunds will be issued up to 2 weeks prior to the conference.  So, if you cancel on or before Friday July 13, you receive a full refund.
If you cancel on or between July 14 and July 28, a $100 cancellation fee will be withheld.
No refund will be given if cancelling on or after July 28.
Substitutions can be made at any time, for no additional cost.
Dress:
Casual, warm-weather clothing and comfortable walking shoes. Average temperature in Kansas in July is upper 90's, often into the 100's. Tie into the Conference Twitter account to get updates on weather and conference updates.
Transportation:
FREE Shuttle service will be provided from the Marriott and surrounding hotels to and from the WSU campus.  Refer to the Conference map above.
Lodging:
You are responsible for making your own hotel reservations.  Do not hesitate as the Marriott and Homewood Suites are both currently out of rooms – they are full.    Each hotels is responsible for confirmation and billing for their respective properties.
Contact the hotel directly – calling into a Corporate Call Center will not get you the Convention rate on your room. Please mention the WSU Appraisal for Ad Valorem Taxation Conference to receive these special conference rates. The links below go the the properties in Wichita.
MARRIOTT IS FULL — Wichita Marriott Hotel,  9100 Corporate Hills Drive, (316) 651-0333  $ 110.00 per night for the 2018 year.
Other hotels near the Marriott
Fairfield Inn -a new property   Booking Link    (316) 685-3777    $105 per night
Comfort Inn  (316) 686-2844  $95 per night
Hampton Inn (316) 686-3576   $120 per night
Homewood Suites  (316) 260-8844  $164per night
Scholarships for those attending the 2018 Conference
The Planning Committee for the 48th Annual Wichita Program is offering a limited number of partial scholarships for individuals interested in attending the 2018 Conference.
Conference scholarships will pay the recipients conference fee and lodging.  Scholarship recipients are expected to pay their own travel expenses.   Pat McLeod will make lodging arrangements for you as soon as you send her your travel itinerary.  You are responsible for making your own travel arrangements.  If for some reason you are unable to pay your travel, please note that on your application along with how you can contribute to your trip to Wichita (for example, a flat fee of $$ toward the overall cost).
Deadline for submitting a scholarship application is July 1, 2018.  Recipients will be notified no later than July 10, 2018 of their acceptance or denial.
Complete the  application form and  email to: pat.mcleod@wichita.edu or
mail to:  Scholarship Application, c/o Pat McLeod,
Center for Management Development, Wichita State University,
1845 N. Fairmount, Wichita, KS   67260-0086
 Sponsorship's – Want to be a Sponsor?
A BIG Thank you to our Sponsors from 2017….                             YOU can be a sponsor for 2018……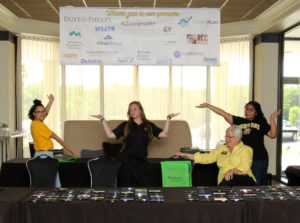 Would you or your organization be willing to contribute to the Appraisal for Ad Valorem Taxation Scholarship Fund?  The scholarship fund is used to help individuals attend the conference that otherwise would not be able to.
Scholarship Application – TBD
In addition, Sponsorships are available for any reception, lunch, breakfast, newcomer session or flat dollar donation.  As a sponsor, your logo would be prominently located and special mention at all sessions.
Check out the Sponsorship Opportunities
For information on how you can help off-set some of the expenses of the conference or contribute to the scholarship fund, please contact Pat McLeod, 316-978-5353 or pat.mcleod@wichita.edu.
Continuing Education Units:
This conference is approved for 20 CEU's from IPT(Institute for Professionals in Taxation).  To determine if this conference qualifies for CEU's in your profession in your state, contact the appropriate office to obtain forms and then email them to   Pat.Mcleod@wichita.edu
Instant Information:
Join the Twitter feed before and during the conference @AppraisalICT to keep up on all the happenings.
Conference Materials:
Conference materials received by CMD will be downloadable from this webpage or if you bring a flash drive, available for downloading at the registration table during the conference.  Because many of the materials are not received until the day of the presentations, they may not be accessible until then.
Materials from the 2017 Conference are available upon request.  A single presentation is $10, or $125 for the entire conference. If the entire conference materials are purchased, they will be sent to you on a disc via the mail.
Materials archives are available from 1971 through 2017.   Contact Melissa.Donham@wichita.edu to request materials.
Reference Books Available:
There are several reference books available each year at the Conference. If you wanted it and didn't buy it at the conference we can ship it to you.  Contact Melissa.Donham@wichita.edu to order them.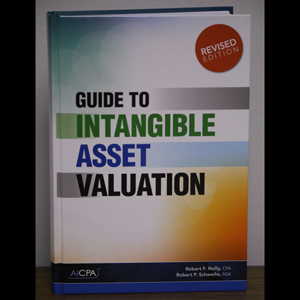 A Guide to Intangible Asset Valuation (Revised Edition),
written by Robert F. Reilly, CPA & Robert P. Schweihs, ASA – $35 plus $5 for shipping.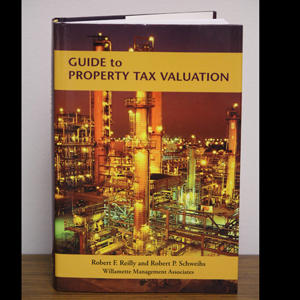 Guide to Property Tax Valuation,
written by Robert F. Reilly & Robert P. Schweihs, – $50 plus $5 for shipping.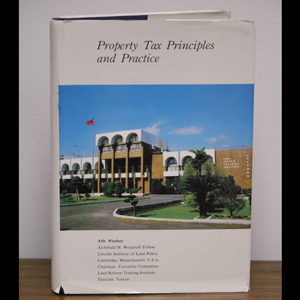 Property Tax Principles and Practice,
written by Arlo Woolery – $25 plus $5 shipping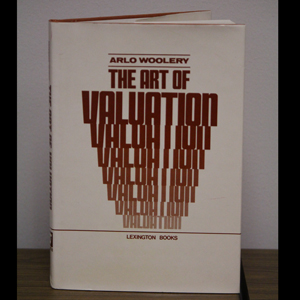 The Art of Valuation,
written by Arlo Woolery – $25 plus $5 shipping
Valuation of Railroad and Utility Property,
written by Arlo Woolery, CAE – $15 plus $5 for shipping.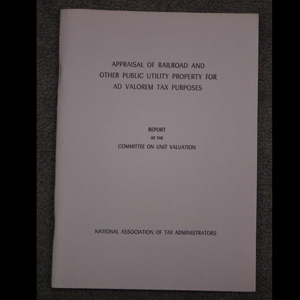 Appraisal of Railroad and Other Public Utility Property for Ad Valoren Tax Purposes (Grey Ghost),
Report of the Committee on Unit Valuations, National Association of Tax Administrators.  $20 plus $5 shipping
A Program co-sponsored by the Committee on Taxation of Energy, Communications and Transportation: and The Center for Management Development, W. Frank Barton School of Business, Wichita State University, Wichita, Kansas
Read about the History of the Workshop here – Wichita Public Utilities Taxation Workshop History