Certificate in Human Resource Management
Cost: $399.00

CEUs: .3  |   HRCI credits: 3   |   SHRM credits: 17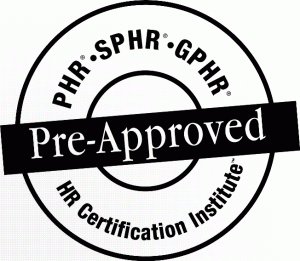 An effective human resource management strategy is a valuable asset to any company, but those running small businesses often cannot justify designating a full-time HR professional to manage employee relations, compensation, policy-making, performance management, and employee appraisals.
This suite of courses will teach you the basics of managing the benefits and policies that support an effective staff. What does an employer need to know about anti-discrimination regulations? What are the key aspects of pay policies? How can employers avoid the traps of the employee selection process? In this suite of courses, you will discover the answers to these and other important questions.
Each 3 to 5 hour, self-paced course offers an assortment of interactive exercises, videos, selected readings, case studies, and self-assessments that will engage you and structure your learning about human resource management.
Upon successful completion, you can download a printable certificate of completion for this online course suite.  You can also request a certificate from the Center for Management Development, as well as a transcript of your work.  
This course is designed for adult learners interested in gaining a basic understanding of human resource management. The course has no textbooks or prerequisites.
Key Features
 Expert-supported
 Mobile-friendly
 Accessible
 Badge and credit-awarding
 Games & Flashcards
 Video content
 Real-world case studies
 Audio-enabled in app
Notes
All courses in this certificate have an "Ask the Expert" feature, which submits your questions directly to an expert in the field you are studying. Questions are answered as quickly as possible and usually within 24 hours.
This course does not require any additional purchases of supplementary materials.
Learners must achieve an average test score of at least 70% to meet the minimum successful completion requirement and qualify to receive IACET CEU credit. Learners will have three attempts at all graded assessments.
Courses include:
Compensation
Employee Selection
Equal Employment Opportunity
Introduction to Human Resource Management
Performance Management
Talent Management and Career Development
Data and Human Resource Management
The seven session above make up the Certificate package – you can however, choose to only do one or two of the modules and not the whole Certificate program.  Each module is priced at $79 each.  You save $75 by purchasing the entire Certificate package. Click the register button below to get either the Certificate package, or individual modules.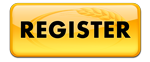 After clicking the registration button
– scroll down to find the individual HR sessions
Refund Policy
You may request a refund up to 5 days from the purchase date. The registration fee will only be refunded if less than 10% of each course in the certificate has been completed. Completion percentage can be viewed on the Course Progress page from within the course.