Certificate in Data Analytics
Cost: $399.00
Total PDUs/Contact Hours:
25
Strategic & Business Management PDUs:
8

CEUs: 3 (Contact Hours: 30)   
HRCI credits:
30 (Specified – Strategic Business)
Access Time: 365 days
Estimated time to complete: 30 hours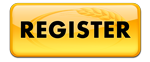 This certificate in data analytics provides an overview of topics in statistics and their applications in a variety of fields. This certificate will present the basics of quantitative analysis and its increasing use in today's professional landscape. Learners are exposed to quantitative decision-making tools and techniques, which tie into real-world case studies. Each course in this certificate utilizes games, videos, interactive exercises, quizzes, real world case studies, and other engaging content to ensure rapid mastery of the content and direct application. Course videos and lessons focus on use of both Microsoft Excel and OpenOffice.
This certificate will enhance skills in:
Applying analytics in decision making

Distinguishing good data from bad data

Evaluating research techniques to yield the most accurate results

Utilizing descriptive statistics in a variety of settings

Creating a graphical representation of descriptive statistics

Employing forecasting techniques

Performing a regression analysis

Making recommendations based on analytics
Courses include:
Data Analysis for Improving Organizational Performance

Data Analysis in the Real World

Introduction to Data Analysis

Statistical Process Control

Statistics as a Managerial Tool

Tools of Data Analysis
NOTE:  Each of the above courses can be purchased individually. Click on the REGISTER button above.
Target Audience: This suite is designed for adult learners who are interested in data analytics.
Level/Prerequisites: Intermediate
Ask the Expert: Each courses has an "Ask the Expert" feature, which submits your questions directly to an expert in the field you are studying. Questions are answered as quickly as possible and usually within 24 hours.
Required Material: This course does not require any additional purchases of supplementary materials.
Successful Completion Requirement for IACET CEU: Learners must achieve an average test score of at least 70% to meet the minimum successful completion requirement and qualify to receive IACET CEUs. Learners will have three attempts at all graded assessments.