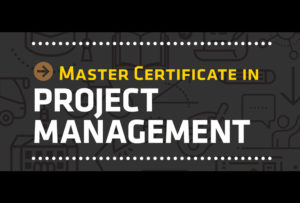 The skill to successfully lead and manage projects – large or small – is essential in the corporate business world. It's critical that you have the best tools and techniques at your disposal. The Project Management Institute®  (PMI) model and foundation are globally recognized as the gold standard.
Training can make or break the success of organizational projects. The 2018 PMI Pulse of the Profession survey drew the correlation between organizations which employed trained project managers and successful project completion. Certified project managers could demonstrate that greater than 80% of their projects were completed on time, on budget and met the business intent.
The Master Certificate in Project Management is a series of interactive seminars designed to provide project managers with skills to increase their earning potential and maximize the success of their organization's projects.
To complete a Master Certificate in Project Management, you must complete a total of 8 project management sessions.
There are three "Required" sessions 
and  five "Elective" sessions.