The 2018 Fall session of
Leadership Elite meets on

Wednesday mornings from
8:00 a.m. to 11:00 a.m.
The program begins on

September 12, to October 31, 2018

   $2,295
---
Need a brochure for a co-worker or your boss:   Leadership Elite brochure Fall 2018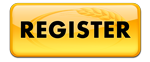 Leadership Elite is a unique learning experience that combines Dr. Grahams' widely recognized expertise, experience, and observation and condenses them into a challenging program that will benefit anyone determined to succeed. Whether you want to sharpen your existing skills, discover new solutions to age-old problems, or want a jolt of fresh enthusiasm, Leadership Elite will transform managers into leaders by creating the skills necessary to meet today's business challenges and turn vision into reality.
There is no simple leadership equation. There are, however, leadership principles and dimensions that can be explored, embraced and internalized to maximize your potential as a leader. Dr. Graham's unique skill at delivering practical, take-aways and techniques you can use tomorrow, makes this program one you won't want to miss.
Here are a few ways you can expect to benefit from participating in Leadership Elite…
Learn to manage and lead all kinds of employees – the good, the bad, and the ugly
Gain a better understanding of how effective leaders get results
Receive useful feedback on your personal leadership style
Compare and contrast how your leadership traits match up against today's most well- known leaders.
A challenging and thought provoking program designed specifically for experienced managers that see the need to advance their skills.
Led by nationally renowned author and professor, Dr. Gerald Graham, Leadership Elite will open your eyes to practical methods to lead your people – by giving you ideas and advice you can clearly and practically apply. Take charge of the future of your organization by taking time to learn from the best, enroll today!
See what others have said about this program:  Leadership Elite Testimonials Spring 2018
Who should attend:
Leadership Elite is designed specifically for experienced managers who are ready to further develop their leadership skills. Leaders, who want to sharpen their existing skills, discover new solutions to age-old problems, or who crave a jolt of fresh enthusiasm will also benefit. Leadership Elite will equip the most promising people in any organization to move to the next level.
Benefits:
Give you a framework and specific tools to strengthen your existing leadership abilities.
Build on your current leadership competencies by heightening your awareness of blind spots and behaviors that reduce your effectiveness.
Increase your flexibility to meet the daily demands of influencing and changing the way people perform.
Afford you an opportunity to interact with your professional peers, to share and learn from one another.
Provide a risk-free setting to debate, challenge….and ultimately grow…from interaction with a recognized expert.
Instructor:
Dr. Gerald Graham is a nationally recognized expert in the area of leadership. After serving for over seven years as the Dean of the Barton School of Business at Wichita State University, Dr. Graham currently holds the R.P. Clinton Distinguished Professor of Management Chair.
Dr. Graham is the author of numerous management textbooks and his research has been published in many of the topmost journals and professional publications. Renowned throughout the country for his engaging style and practical solutions to difficult problems, Dr. Graham has conducted training and development programs for more than 500,000 participants in 44 states and in every Canadian Province.
 Outline:
Leadership: What is it?
What is the role of a leader?
What do leaders do?
What are core values?
What is the purpose of leadership?
How to identify leader readiness?
How do leaders differ from managers?
Can I be a leader?
How Leaders Empower Subordinates
What does empowerment mean?
How has the concept of empowerment evolved?
Four benefits of empowering employees
Examples of empowerment
How effective leaders embrace empowerment
How to reduce actions that destroy empowerment
How Leaders Instill Trust within and between Departments
What is trust?
What behaviors increase trust?
How to reduce barriers between departments
A step-by-step process for increasing trust
How an increase in the trust level impacts organizations
How to identify pitfalls that potentially destroy trust
How Leaders Instill Teamwork and Cooperation
How competitive and cooperative behaviors differ
Four requirements of cooperative teamwork
Three common teamwork problems
Problems caused by competitive behaviors
Advantages of competitive behaviors
How leaders instill cooperative behaviors
Requirements for continued cooperative behaviors
How Leaders Deal with Employee Attitudes
What are attitudes
How are attitudes developed?
How to determine employee attitudes
The impact of attitudes on performance
Can attitudes be changed?
How to lead employees with positive attitudes
How to handle employees with negative attitudes
How Leaders Improve Performance and Morale
The keys to high performance
The role of measurement in performance
How leaders handle top performers
How leaders handle poor performers
How are performance and morale related?
Which comes first – performance or morale?
How Leaders Develop Employees
What are talent, knowledge and wisdom?
How to conduct a development interview
How to access talent
How to develop skills
Pitfalls of a typical development program  
How Effective Leaders Handle Change
Four common organizational changes
A model to understand change
Why people resist change
How to overcome resistance to change
How to execute change you disagree with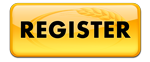 Registration Fee:
The program fee of $1,995 per person includes all course materials, refreshments, parking, Continuing Education credits and a framed LEADERSHIP ELITE certificate for each person who attends at least seven of the eight sessions.
The PMI Registered Education Provider logo is a registered mark of the Project Management Institute, Inc. Project Management Institute, A Guide to the Project Management Body of Knowledge (PMBOK® Guide), Sixth Edition, copyright 2018. Copyright and all rights reserved. Material from this publication has been reproduced with the permission of PMI.
Talent Triangle values:
PMP/PgMP: 0 Technical  12 Leadership  12 Strategic
PMI-ACP: 0 Technical  12 Leadership  12 Strategic
PMI-SP: 0 Technical  12 Leadership  12 Strategic
PMI-RMP: 0 Technical 12 Leadership  12 Strategic
PfMP: 0 Technical  12 Leadership  12 Strategic
PMI-PBA: 0 Technical  12 Leadership  12 Strategic