The 2018 Mini MBA program will be held on
Wednesday afternoons 1:00 to 4:30 p.m.
Beginning September 12 through to November 14, 2018
Registration Fee: $2,495
---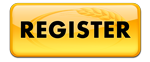 Every manager must balance unprecedented demands on resources, tackle tough decision, adjust and readjust priorities while keeping one eye on the short-term and the other on long-term survival – a tough job without a continuing flow of new ideas and knowledge.  Why not make an investment in your future and your company's success, by participating in the Mini MBA®?  You'll gain confidence and vigor, as well as gain different perspectives about your business activities, from your instructors and peers.
The Mini MBA® provides a practical foundation in current business theory and practices in an intensive, 10-week format.  Through case studies, lecture, problem-solving exercises and interactive class sessions, you will obtain the knowledge you need to succeed within your organization.  The goal of this program is to make you more effective by providing a framework of knowledge for making informed business decisions on issues affecting organizations today.
Designed for:
Experienced managers who need a solid foundation in current business theory and practices.
Technical professionals moving into management positions who need more management "know-how".
Managers looking to advance their careers, who need to become knowledgeable in a variety of functional areas.
Those who need to broaden their understanding of how functional areas within a business interrelate.
Executives or business graduates who need to update their business skills and education.
The program fee of $2,495 per person includes all course materials, refreshments, free parking, Continuing Education credits and a framed Mini MBA certificate for each person who attends at least nine of the ten sessions.  Mini MBA is run once every Fall semester and is held at the CMD Training Center on the WSU Campus.
Session Topics:
The Curriculum:
Leading and Managing Change
Led by Gerald Graham, Ph.D., R.P. Clinton Distinguished Professor
Leaders facilitate the movement toward a common goal or shared objective. Leaders can be found in all types of organizations, but a common set of behaviors has been show to differentiate outstanding leaders from ordinary ones.  This session examines the behaviors of outstanding leaders: challenging the status quo, inspiring a shared vision, enabling others to perform, setting an example and rewarding accomplishments.
Designing & Managing Business Practices
Led by Sue Abdinnour, Ph.D., Omer Professor in Business
Firms exist to create value. The production or operations area of an organization is where the goods are produced, or services rendered, that justify the existence of the firm.  With effective Operations Management (OM), a firm can gain competitive advantage by delivering high-quality and cost-competitive products and services.  This session will cover some of the concepts and techniques related to designing, managing and improving operations.
Human Capital Strategy
Led by Michelle Lohrengel
Description coming soon.
Cyber Risk and IT Security
Led by Lt. Col. Steven Smart, JD, USAF
Description coming soon.
Ethics and Compliance
Led by Dr. John Perry, Chair Management Department and Professor in Strategic Management
Ethics is the heart of leadership.  Understanding ethics makes business sense; it can contribute to organizational survival and success and make you a better leader and manager.  The basics of ethics include a review of ethical terms, corporate examples, and in identifying dimensions of ethics.  Business decision-making is frequently based on the judgment of managers and is not simply choosing right from wrong.  Successful leaders understand how their personal character attributes can positively or negatively affect the organization.
Using Accounting Information for Cost Control and Decision Making
Led by Michael Flores, MAcc, CPA, Allen, Gibbs and Houlik Fellow in Accounting, Assistant Dir. School of Accountancy
As manager, you have financial responsibility for your area and this, in turn, has an impact on ultimate profitability for the owners of the business.  You will learn about the financial decisions that are essential to maximize shareholder value.  Management accounting utilizes accounting information for internal decision making implement cost and profitability controls.  This session will contrast Management Accounting with Financial Accounting.  It will explore basic cost behaviors and their measurement, profit relationships and special issues, which can greatly affect business outcomes.  We will examine which accounting figures to rely on for making effective business decisions, and learn the meaning of specific accounting vocabulary.
Strategic Marketing and Brand Management
Led by Brian Rawson, MBA
This session examines the fundamental functions of marketing management (analysis, planning, implementation and control) with respect to the driving mission of the organization – the creation and maintenance of long-term customer relationships that profitably satisfy customers' needs.  The effect of marketplace trends and recent developments in marketing will also be discussed.
Data & Analytics
Led by Sue Abdinnour, Ph.D., Omer Professor in Business
Description coming soon.
Organizational Design and Thinking Strategically
Led by Brian Rawson, MBA
Description coming soon.
Creating & Sustaining Quality Service in the Value Chain
Led by Donald Hackett, Ph.D., Associate Professor and Kansas Family Business Fellow
Most organizations speak openly and frequently about quality service and customer satisfaction.  However, most managers have difficulty defining these terms and even more difficulty in measuring them.  In management "if you can't measure it, you can't manage it."  In this session we define quality and customer service and illustrate proven methods to develop a measurable quality and customer driven culture in your organization.