Email Dr. Graham
Dr. Gerald Graham
Interim Director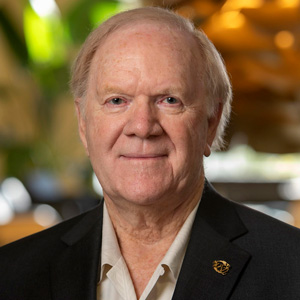 Dr. Graham received his BS Degree in Business from Northwestern State College, Natchitoches, Louisiana in 1959. He received his Ph.D. Degree in Management from Louisiana State University in Baton Rouge, Louisiana in 1967, where his major areas of study were Organizational Behavior and Communication and Economic Theory.
Upon completion of his Ph.D., Dr. Graham joined the faculty at WSU in 1967. He is currently the R.P. Clinton Distinguished Professor of Management at Wichita State University, and has received the Kansas Regents' "Excellence in Teaching Award".
Dr. Graham's direct line is 316-259-5047.
Email Paula
Pat McLeod
Consulting Director
Pat McLeod has been with CMD for 27 years. The majority of her tenure she was in the role of Director for the Center.   As a Consulting Director, she is responsible for the on-site sales for the Center, opens programs  at customer facilities for customized training and coordinates the workings of the department in step with Dr. Graham.
Pat and her husband,  live on the west side. She has seven grandchildren who keep her busy.  Pat volunteers on several boards, and donates her time to the NICU unit at Wesley, making baby blankets.   She is an avid Shocker fan, with season tickets to the basketball games.
Pat's direct line is 316-978-5353
Email Paula
Paula Mary Seiwert
Associate Director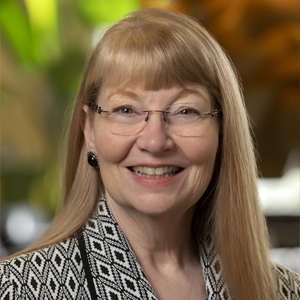 Paula has been with CMD since January of 2011. Paula opens CMD programs in the our classroom, and at customer facilities when our instructors go to conduct customized training, Paula coordinates the CMD Master schedule of classes, and communicates with the Instructors on their commitments. Paula is also responsible for the CMD web page and LinkedIn. If you receive a CMD brochure, it is Paula's handiwork that put it together.
Paula is a graduate of Wichita State University with a BS in Business Administration and an MBA. With experience in banking and aircraft, Paula brings a Continuous Improvement and Six Sigma background to support the Operations Management side of CMD.
Paula was raised in Wichita, where her and her husband live on the west side. She has a 26 year old daughter who is an Equine Veterinarian in Bryan Texas, and a 23 year old daughter completing her MBA at WSU.
Paula's direct line is 316-978-5144
Email Staci
Staci Bryer
Registrar
Staci is the Registrar and in charge of the enrollment database.  She has been with CMD for almost 20 years.
Staci's direct line is 316-978-5149
Email Wilma
Wilma Hart
Program Coordinator
If you have been to a CMD class, you have had the pleasure of meeting Wilma! She is the person who greets at the reception desk as well as takes care of your needs throughout the day.
Besides the day to day contact with our participates, Wilma works with the mailing list to keep it up to date and robust.
A Wichita East High graduate, Wilma has a long history with the Girl Scouts as the Training Director before joining CMD in 2005. She is a graduate of Friends University with a BS in Human Resource Management.
Wilma has four grandchildren which keeps her and her husband very busy going to sporting event. Wilma is a long time/avid Shocker fan traveling with the various teams to cheer them on.
Wilma's direct line is 316-978-5151