Email Ann
Ann Buckendahl
Director
New to the CMD in February 2019, Ann is an achiever with a passion for excellence. She joins the CMD with more than 30 years' experience in health care and non-profit settings and has extensive experience in brand and marketing strategy, creative direction and management. She loves collaboration and delights in shaping a training experience that delivers on goals and managing all the variables to a satisfied customer.
Ann has both a B.S. in Business Administration and Master of Business Administration from Wichita State University. She enjoys being active in East Wichita Rotary and as an associate of the Congregation of St. Joseph in Wichita.
Ann and her husband Steve, have one daughter who is a student at Wichita State University. When not working, Ann enjoys time spent with family and her four dogs and one cat, quilting, gardening, cooking, walking and country living.
Ann's direct line is 316-978-6152.
Email Paula
Paula Mary Seiwert
Associate Director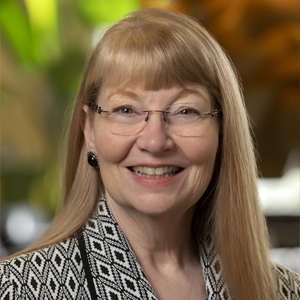 Paula has been with CMD since January of 2011. Paula opens CMD programs in the our classroom, and at customer facilities when our instructors go to conduct customized training, Paula coordinates the CMD Master schedule of classes, and communicates with the Instructors on their commitments. Paula is also responsible for the CMD web page and LinkedIn. If you receive a CMD brochure, it is Paula's handiwork that put it together.
Paula is a graduate of Wichita State University with a BS in Business Administration and an MBA. With experience in banking and aircraft, Paula brings a Continuous Improvement and Six Sigma background to support the Operations Management side of CMD.
Paula was raised in Wichita, where her and her husband live on the west side. She has a 25 year old daughter completing Veterinarian School at KSU, and a 22 year old daughter working on her MBA at WSU.
Paula's direct line is 316-978-5144
Email Staci
Staci Bryer
Registrar
Staci is the Registrar and in charge of the enrollment database.  She has been with CMD for almost 20 years.
Staci's direct line is 316-978-5149
Email Wilma
Wilma Hart
Program Coordinator
If you have been to a CMD class, you have had the pleasure of meeting Wilma! She is the person who greets at the reception desk as well as takes care of your needs throughout the day.
Besides the day to day contact with our participates, Wilma works with the mailing list to keep it up to date and robust.
A Wichita East High graduate, Wilma has a long history with the Girl Scouts as the Training Director before joining CMD in 2005. She is a graduate of Friends University with a BS in Human Resource Management.
Wilma has four grandchildren which keeps her and her husband very busy going to sporting event. Wilma is a long time/avid Shocker fan traveling with the various teams to cheer them on.
Wilma's direct line is 316-978-5151
Email James
James Sanny
Web Master
James came on board at the CMD in December of 2015. His primary responsibilities are handling the social media channels, creating promotional content and videos, and producing branding imagery that helps bring awareness to the CMD and its mission.
James graduated with a BA in Communications and has a background in marketing. Along with his experience in marketing, he has also built a photography business with his wife, photographing weddings, families and freelance assignments for various publications. He has a passion for all things creative and automotive.
In his free time, James loves to travel, hike and camp with his wife. Among the many items on their bucket list- to hike in each one of the National Parks together.
James' direct line is 316-978-5572