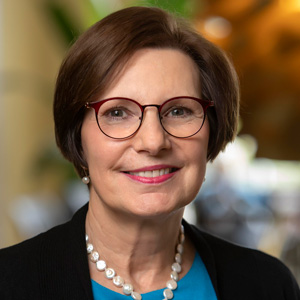 Phyllis Robertson
President, Robertson Enterprises, LLC.
BS HR Management & Spanish, University of Kansas
MBA Jacksonville University, Jacksonville, FL
Dale Carnegie Certified Trainer
Wichita Metro Chamber of Commerce
Legasus Group
Sprint Corporation
Phyllis Robertson, president and principal of Robertson Enterprises, LLC, offers coaching and consulting services to small and medium-sized businesses. She specializes in leadership development, operational management, and strategic planning. She is a consultant and instructor for the Center for Management Development at Wichita State University, and a certified trainer for Dale Carnegie Kansas Heartland.
Phyllis brings more than twenty-five years of business experience and a strong track record of developing leaders, improving service quality, and increasing bottom-line results to her clients and classes. She formerly was the co-owner of J. Rattan Wholesale, and spent ten years in management positions at AT&T. She held numerous roles, including senior leadership, during her fifteen-year career with Sprint.
Phyllis' responsibilities have ranged from directing large customer service, sales, credit, collections, and technical staffs, to managing smaller specialized product development and management planning teams. She has consulted with firms in the banking, construction, marketing and advertising, manufacturing, and telecommunications industries. She has also assisted family-owned businesses in managing the unique challenges they face. While working at the Wichita Metro Chamber of Commerce, she provided small business owners with programs and resources designed to stimulate their business growth.
Phyllis received her undergraduate degree in Human Resource Management and Spanish from the University of Kansas. She holds a Master in Business Administration from Jacksonville University. She is an active member of the Rotary Club of Wichita and other philanthropic organizations in Wichita.