Description: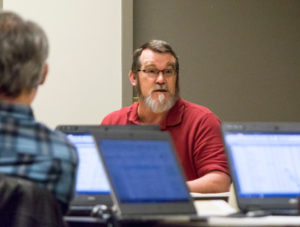 Risk Management can be described as an uncertain event or condition that, if it occurs, has a positive or negative effect on a project's objectives.  To a Project Manager, this is a fundamental and core practice within the project life cycle. Every project experiences risk; but how risk is understood, identified and managed can help pave the way to success.
This practical, hands-on program will give you the techniques to understand, define and identify risks to your projects.  You'll also learn to analyze risk in relation to your projects and forecast outcomes in terms of probability.  You will learn real solutions to handle and mitigate project risk.  If you're involved in projects, you cannot afford to miss this program.  You'll gain a fundamental understanding of the Risk Management Process and how it applies to your work.
Learning Points:
Ability to properly identify and qualify project risks
Understand how risks can affect your projects and identify actions required to minimize negative outcomes
Develop strategies for managing project risk
Ability to minimize the efforts required to manage high impact events
Begin to use a Risk Management process that can provide immediate impact to schedule and budget expectations
I learned a lot about how to set up the format for a risk profile. It is helping me tremendously in my day to day operations. Love these classes and working on a certificate.

Jay Doshier, Siemens Energy, Inc.
Designed For:
This course will benefit those whose role focuses on project management, is dependent on project results, or those who wish to increase their understanding of this key project skill.
"Mike Green's understanding of theoretical project management was coupled with his experience in the real world. His guidance was very helpful."
Ryan Tandy, RedGuard, Wichita, KS

"Good instructor, very good breakout exercises and conversation.  Instructor was very knowledgeable & provided good examples of real world application. Helped relate new material to material/tools which you may already possess. Condensed class encourages focus to drill into the core concepts and forces you to apply the skills, knowledge being obtained in a friendly environment of peers and local community.  This setting also provides opportunity to build relationships with local business/professionals."

Ravon Kirkendoll, BG Products
*Outline:
Objectives of Project Risk Management
Project Risk Management
What is Risk Management
Types of Risk
Risk Management categories and factors
Risk Management planning
The Project Risk Management Process
Classroom Case Study
Risk Identification
Inputs / Outputs / Tools / Methods
Properly identifying / stating risk
Classroom Exercise
Qualitative Analysis
Inputs / Outputs / Tools / Methods
The Risk Matrix
Classroom Exercise
Quantitative Analysis
Inputs / Outputs / Tools / Methods
Decision Tree (EVM) analysis
Standard Deviation analysis
Probability analysis
Classroom exercise
Risk Response
Inputs / Outputs / Tools / Methods
Classroom exercise
Risk Monitoring
Inputs / Outputs / Tools / Methods
Why monitor risk
Errors in Risk Management
The Nature of Risk
Lessons Learned
 
The PMI Registered Education Provider logo is a registered mark of the Project Management
Institute, Inc.  A Guide to the Project Management Body of Knowledge, (PMBOK® Guide) –
Fifth Edition, Management Institute, Inc. 2013 Copyright and all rights reserved. Material
from this publication has been reproduced with the permission of PMI.
Talent Triangle values:
PMP/PgMP: 3.5 Technical  1.5 Leadership  1 Strategic
PMI-ACP: 0 Technical  1.5 Leadership  1 Strategic
PMI-SP: 0 Technical  1.5 Leadership  1 Strategic
PMI-RMP: 3.5 Technical  1.5 Leadership  1 Strategic
PfMP: 0 Technical  1.5 Leadership  1 Strategic
PMI-PBA: 0 Technical  1.5 Leadership  10 Strategic