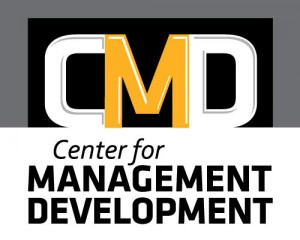 The Center for Management Development offers certificate programs covering a broad spectrum of essential knowledge areas.  Each program is specially designed to help equip you with the tools you need to enhance your effectiveness on the job.  We've sorted our certificate programs into a number of different topic areas to make it easier to find the programs you're looking for.
If you would like to speak to a CMD representative, feel free to call Paula at 316.978.5144  or  1.800.992.6345
There are two Professional Certificate programs:
There are two Master Certificate Programs:
There are two Executive Certificate Programs:
We have two multiple day certificates:
We also have four Certificate Programs that are a weekly series, running anywhere from 7 weeks to 10 weeks.