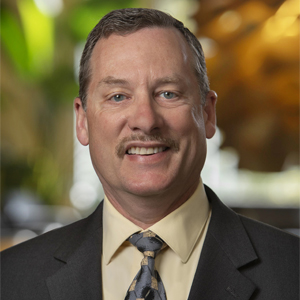 Bachelor of Arts, Engineering – Simpson College, Indianola, Iowa
Bachelor of Science, Electrical Engineering, Washington University, St. Louis Mo.
Extensive experience in integrating business excellence, and program management into the organizational business model.
Darian retired from Spirit AeroSystems in the position of Senior Manager of the Program Management Center of Excellence, with responsibility to define and deploy Program Management processes and tools across the Spirit enterprise. In this role, he and his team supported programs in their use of program management best practices through direct coaching, training and execution support.
Before joining Spirit AeroSystems in 2013, Darian was employed by The Boeing Company – Wichita for 28 years. His positions included Program Manager on
B-52 programs, Electrical Engineering Functional Manager, System/Software engineer on multiple programs, and was a member of Boeing-Wichita's Performance Breakthrough Center, which focused on integrating Business Excellence.
During his tenure with Boeing-Wichita, he was part of a team that received the Kansas Award for Excellence (2002) and was the Process Management and Results focal of a core team when Boeing's Aerospace Support Division received the Malcolm Baldrige National Quality Award in 2003.
Darian's expertise is in leadership principles, employee engagement, strategy development, systematic metrics definition and automation, Critical Chain Project Management and mentoring.
Darian graduated with a Bachelor of Arts degree in pre-Engineering from Simpson College (Indianola, Iowa) and a Bachelor of Science degree in Electrical Engineering from Washington University – St. Louis.
Darian is married to Paula and they have two children and four grandchildren. He has served in various positions as a council member for Lutheran Churches in Andover and Wichita, teaches woodcarving around the Midwest and is a guest woodcarver at Silver Dollar City in Branson, Mo.