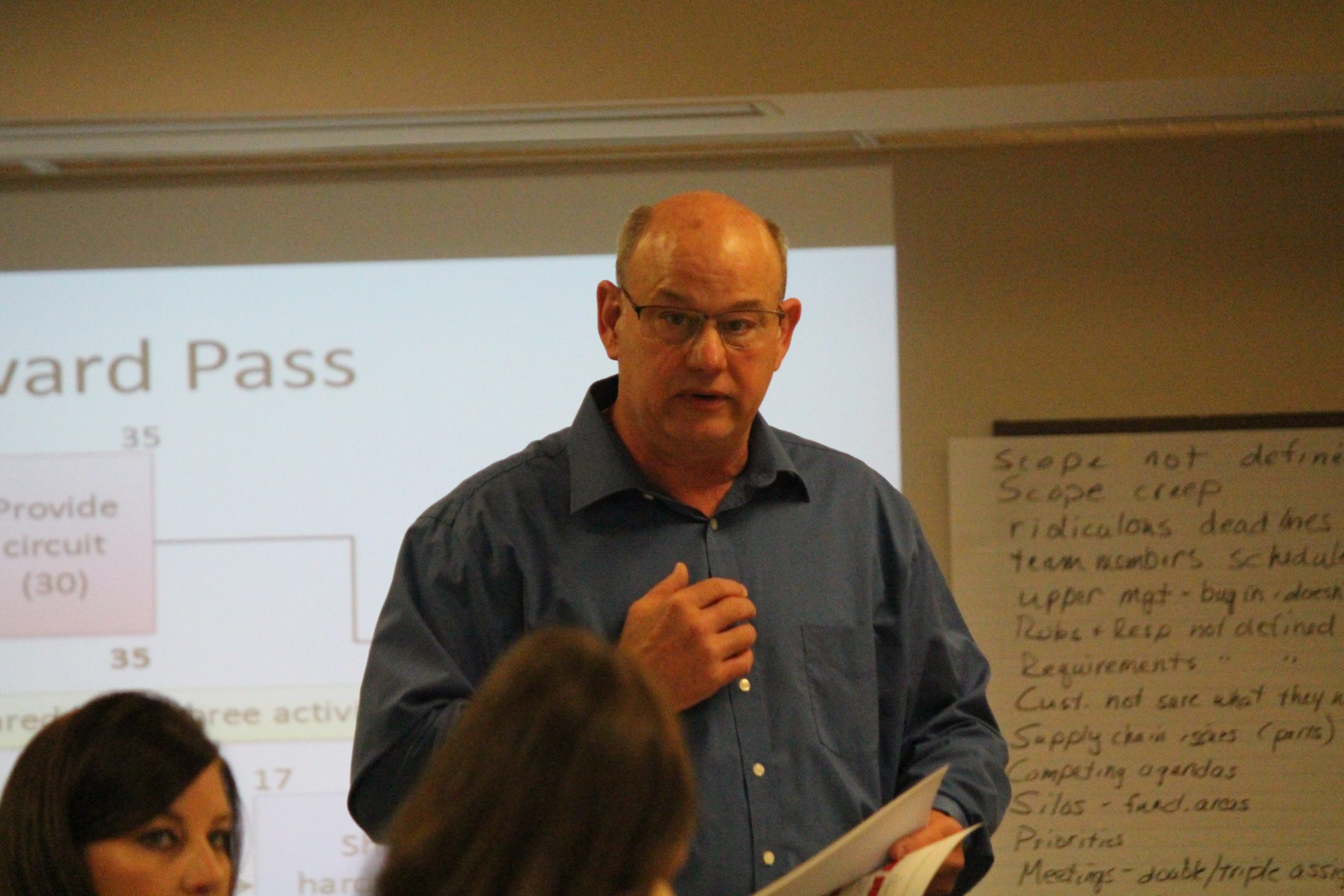 Steve McNeil
Project Management Instructor
PMP® – Project Management Professional
Associates, Computer Science, Kansas State Polytechnic
BS, CIS, Friends University
Steve McNeil
Steve McNeil retired from IBM after a 36 year career of creating and delivering IT solutions within the hospitality industry. Steve began his career journey with Logistix in Wichita, where he developed solutions for ownership resort properties. Steve joined Marriott International where he spent over 25 years in the IT Systems development group. During this period Steve designed, developed, and led many projects for Marriott's Full Service Property Management System.
In 2013 Marriott out-sourced IT divisions, and Steve's role was transitioned to IBM. In this new role, Steve provided project management and technical guidance in IBM's team for Marriott's systems. Steve's efforts focused on integrating IBM processes, technical designs, developing the skills of the off-shore development and support resources, and collaborating with the client and multiple vendors to deliver successful projects.
Steve earned his Project Management Professional Certification in 2010. Steve volunteered as an instructor for the PMI Wichita Chapter sponsored PMP Prep classes. Later joining the board and spending four years as V.P. Of Professional Development. During his term Steve led the chapter PMP Prep Class and the organization of chapter's professional development for continuing education.
Steve graduated from Kansas State Polytechnic (Salina, KS) with an Associate of Technology degree in computer science and a Bachelor of Science degree in Computer Information Systems from Friends University (Wichita, KS).
Steve and his wife Mary, have four sons and two grandchildren. Steve spent twenty years volunteering with the Boy Scouts of America. As a benefit of the volunteering, Steve enjoyed many outdoor adventures with his sons as they and many of their friends developed their own leadership skills on the way to earning their eagle rank.