The world changes, when we change our perspective.
In this seminar you will explore negative attitudes and how they affect you and your organization. You will learn to live and work more effectively in an environment where the phrases "that can't be done" or "we've tried that before and it didn't work" are commonly heard. After examining the root causes of negativity, you will be introduced to methods of reversing negative attitudes of others and learn how to turn your own thoughts of negativity into positive results.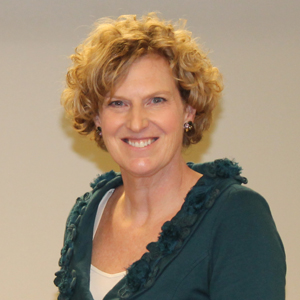 Sources and Effects of Negativity
Why are people negative-thinkers?

How personality, personal and professional lives contribute to our outlook on work and the way we live

Evaluation of the effects of negativity on the "bottom line" of an organization
Working in a Negative Work Environment
Creating a positive work environment that encourages positive not negative thinking

Turning negative energy into positive results

How to be successful in spite of a negative work environment
Working with Negative People
Identifying sources of negative attitudes

Working for a negative supervisor and still succeeding

Managing negative thinkers
Rediscovering the Positive You
Explore your own negativity

Practice positive thinking and reap the benefits

How to see your cup as "half full" instead of "half empty"
"I gained a lot of valuable information that I can immediately apply not only to my job but in my day-to-day interactions with others.  She shared a lot of her own experiences and taught the class how to recognize and how to deal with our individual personalities and how to interact with others. My "ah-ha" moment:I learned about a specific medical condition that affects how people interact or deal with others. This was the most important lesson for me personally and I am looking into learning more about this condition."
Curtis Haynes, Service Training Manager, Berry Material Handling, Wichita, KS
"This is one of the first times that I have attended a program where I felt so comfortable and relaxed.  The group activities all were fun and informational. I especially like the fact that she didn't just read her PowerPoint presentation.  As she went along she added more information, and gave more in-depth information through the use of real life situations."  
Terri M. Lillback, Tramco Inc., Wichita, KS
"I enjoyed attending a training class that was directed towards managers and the fact I could interact with managers from other companies that deal with the same issues we do." 
Andrew Schrader, Foley Equipment Company, Topeka, KS
If you are being coached by your management to be more positive, and upbeat, this class will help you deal with that.   If you are frustrated because your honesty about results and outcomes is deemed too harsh, this class can put things into perspective for you.