The supervisor's function is not to make people work,
but to make it possible for people to work.
Dr. Graham will coach you to successfully complete that role.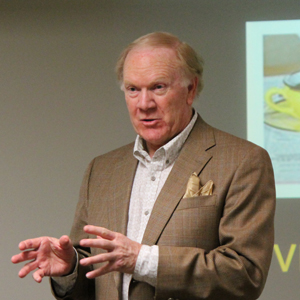 This seminar is designed for the newly promoted supervisors, soon to be promoted team leaders and managers that find it necessary to get work done through their employees. Experienced supervisors should attend to review and update their skills. You're sure to appreciate the refreshing insights given in this one-day program.
What Does a Supervisor Do?
Skills of doing

Skills of supervising

Difference between good and poor supervisors
Establishing Objectives
How to define objectives

Major problems

How to develop employee commitment

How to resolve employee conflicts
Improving the Art of Delegation
What is authority?

Problems in delegation

How to give an order

How to criticize
Problems in Communication
How to communicate upward

How to communicate downward

How to handle informal groups
What Motivates Employees?
How to understand employee needs

How needs motivate

Assumptions about employees

Theory X and Y

The marginal employee
Employee Discipline
Rules and regulations

Philosophy of discipline

Why employees become problems

How to apply the discipline
Improving Leadership Ability
Power and leadership

What makes good leaders?

Autocratic or democratic

Leadership styles

How to put emphasis on the job
"I was impressed by how much information was given in the short amount of time. The interaction with other Supervisors helped me to retain what I learned by hearing stories, comparing them to my own situations and listening to the textbook answers."
Randy Stapp, Supervisor, Detroit Diesel, Emporia, KS
"Dr. Graham has a natural talent for connecting with learners.  His positive approach in responding to differing opinions creates an environment where everyone feels valued. Each class I have taken provided me with leadership concepts that are easy to implement in my work area."
TSgt Zachary Whitener, Kansas Air National Guard, McConnell A.F.B., Wichita, KS