Don't settle for "business as usual". Rise to the challenge and give yourself and your team a competitive edge!
This class meets two consecutive days. Thursday October 20 & Friday October 21, 2022 
Do your customers complain that their projects take too long to get completed?
Are you trying to understand and apply new Agile concepts on your own, but don't know how or where to start?
Or are you trying to improve what you have started with your Agile process?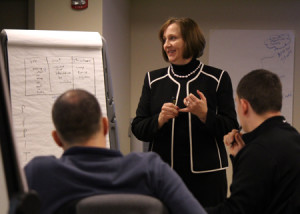 Are you ready to:
Accept your customer's requests for change easily and quickly

Set up leaders and stakeholders for successful change

Develop stronger, quicker acting teams

Create a workplace culture that connects business and service groups

Get more done