Relationship building...in action.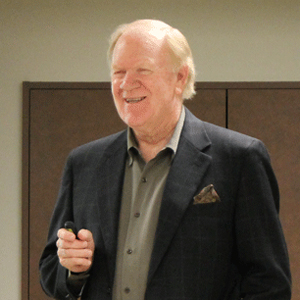 Leadership without command and control
Non-directive styles of leadership

When to apply non-directive styles

The art of influencing others that you do not control
How to build a collaborative work environment
How to recognize the strategies of competition

How to build a collaborative climate

How to treat abusers

How to increase trust
How to influence change without authority
What is the process of change?

How to create conditions where people seek change

How to identify what you want

How to identify what the other person wants
Exchange as a basis of influence
Let differences work for you

What really causes the other party to DO what you want

Why people resist your influence?

Six suggestions for increasing your Influence through exchange
Project your self-image as an influencer
What is the impact of being positive?

How to project your self-confidence

How to connect with your audience

How to negotiate for results
"The program "Influencing without Authority" addresses a topic that we all face in both our work and personal lives, and provides real world application to which we can all relate. Dr. Graham does a great job of providing a significant amount of information without making the student feel overwhelmed. He relates the topic to real life situations, and his energy keeps everyone engaged. CMD courses do a great job of marrying real world scenarios with academic data.  The courses are relevant and the instructors are extremely knowledgeable about their topics."
Adam Kice, Project Engineering Specialist, Bombardier Aerospace, Wichita, Kansas
"Dr. Graham was very knowledgeable and personable. It was a wonderful learning atmosphere and I was never afraid or intimidated to ask questions. The course content was interesting and engaging. I came to class with 4 hours of sleep and had so much fun! Dr. Graham made sure to give different perspectives on every situation. The class was never boring and every exercise was relatable. Great staff & friendly instructor made this class easy to understand and ask questions openly."
Krystle Javier, Intrust Bank, Wichita, Kansas
From the receptionist, to the upper level manager, there isn't anyone on the payroll that won't benefit from sharpening their expertise on influencing people.
In your position, you will ALWAYS need to influence other people to complete projects, arrange resources, provide manning, allow partnerships and sell your idea, thought, or product.
Come learn from the best – Dr. Graham.