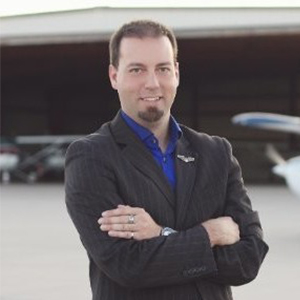 Shea Zuckerman
Director, Career & Tech Ed STEM Lab
Project Management Professional, PMP
MBA, Wichita State University
BS Aeronautical Engineering & Safety, Embry-Riddle Aeronautical University
WSU Ventures,  Technology Market Research Team Lead
Hawker-Beechcraft, Lean Implementation Team
Cessna Aircraft:
Support Engineer
Experimental Manufacturing Engineer
Shea currently serves at WSU Tech as the Director of the Career & Tech Ed STEM Lab, or more widely known as the FutureMaker Lab.  This program serves middle/high school and GED seeking students with options for high-demand technical careers and how to train for them.  He is also a mentor at GoCreate Makerspace, and teaches classes in Design, 3D printing, laser cutting, and large format printing.
CMD is familiar territory, as Shea has completed the CMD Master Certificate in Project Management. That step lead him to complete the Project Management Professional (PMP) Certification from PMI.  Shea actively utilizes his project management knowledge in his current director role to expand the FutureMaker Lab program.
Shea's passion is aviation, receiving his pilot license at the age of 17, and going on to earn his bachelor's degree in aeronautical engineering with minors in math and crash investigation.  Since moving to Wichita Shea has worked for several local aviation companies.
Shea received his  Master's of Business Administration from WSU. During his time at WSU he led the first team of technology transfer research students as WSU Ventures Tech Transfer Office was formed.
Shea was honored as a "40 Under 40" by the Wichita Business Journal in 2020 for his community efforts.   He has completed many hours of volunteer service designing and constructing exhibits and demonstrations for Exploration Place. He recently managed a short project to turn the whole museum into a Rube Goldberg Machine! Additional community service efforts include Wichita Rotary Club board member, and past board member of the former Young Professionals of Wichita (YPW).