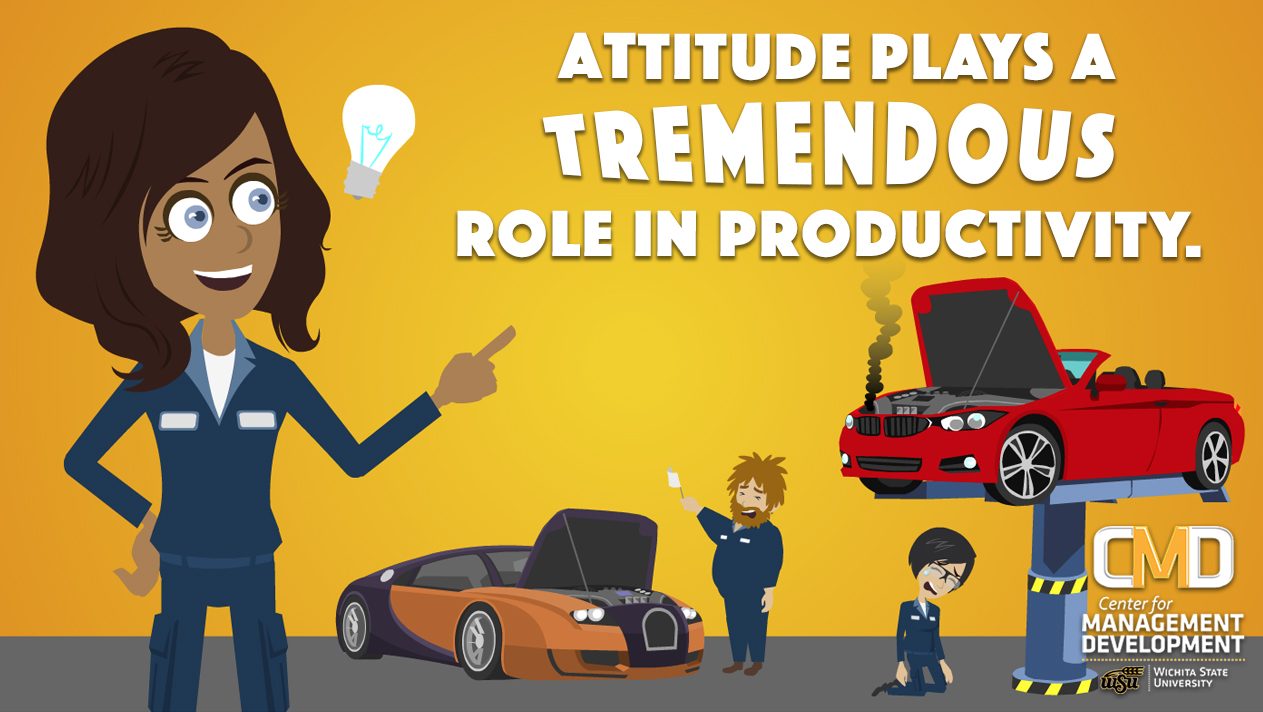 Attitude plays a tremendous role in the level of productivity for an individual or a team. Research shows that employees with positive attitudes are more productive, more dependable, and ultimately more successful in the workplace. An optimist at work is one that is not surprised by trouble but can develop a strategy to overcome difficulties. This is what is called a "tough minded optimist". This employee is realistic in their approach to work challenges but are confident in their (and their co-workers) abilities to accomplish tasks. An employee with a negative attitude will hold back themselves and their team because they stifle new approaches and alternative viewpoints.
Management Guru Denis Waitley has stated, "The winner's edge is not in a gifted birth, in a high IQ, or in talent. The winner's edge is in the attitude, not aptitude." Our workday is sometimes full of distractions or detours and how we react to these is based on our attitude. A positive attitude is not something that costs any money nor does it require years of education. Our attitude is a choice we make every day and those who have a positive attitude are invaluable members of any organization.
For more information about overcoming negativity and working with negative people, sign up for our Overcoming Negativity in the Workplace seminar. The Center for Management Development offers a variety of certificate programs for those interested in Wichita leadership training. We also offer onsite training and certificate services throughout the state of Kansas and the country. 
---
Dotty Harpool, MBA is an Instructor in the Marketing Department, Director of the Barton School Advising Center and the Director of Student and Community Initiatives in the Barton School of Business at Wichita State University.