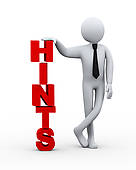 If you are thinking of taking the Certificate in Supervision, you need to enroll early.
The last three sessions of our Certificate in Supervision class has been a sell out!  We can only accommodate so many seats in the room and then we are full!
If you are wanting to take this dynamic series, you will need to register for the Spring 2016 series which begins on February 25th and runs through May 5th.
If you are needing to make up a session this Fall that you have missed in the last year, contact Paula at paula.seiwert@wichita.edu  and let her know when you'll be coming.