Training Room address and phone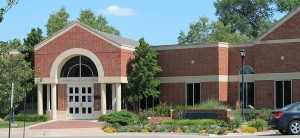 The training room for CMD is located in the basement of the Woodman Alumni Center on the campus of Wichita State University.
The legal address for the Woodman Alumni Center is 4205 E. 21st Street, Wichita, KS 67260. See driving directions below.
316-978-6376 will put you in touch with the Training Room in Woodman.
CMD Administrative Offices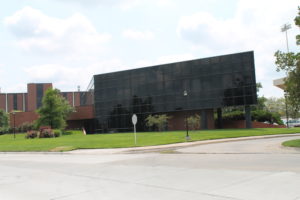 The CMD administrative offices are NOT located in the Woodman Alumni Center.
CMD offices are located in the basement of Devlin Hall – Room 009.
Please feel free to contact our offices at 316-978-3118.
Directions to the Training Room                                      Printable 2017 CMD Parking Map
There is an entrance to Woodman at the south end of the building (on your right as you face Woodman).  That entrance will take you downstairs to the training center.
The map below will contain driving directions into the city of Wichita, and onto the campus of WSU, guiding you to the Woodman Alumni Center and the appropriate parking.
When attending a CMD class, you can park in one of two areas.
The parking area that lies to the west of the Mike Oatman Drive, which is next to Eck Baseball Stadium.
The large parking lot on the east side of Mike Oatman Drive, which is next to the Woodman Alumni Center
We ask that you don't back into the stall, and that you do not park in:
a RED Tag reserved spot
a VISITOR reserved spot
a Prospective Student spot
a handicapped spot (without proper identification)
directly in front of Starbucks
Place either your confirmation letter or your map on the dash of your car to avoid a parking ticket.
Bring your license tag number with you to the training room. WSU collects a fee for visitors to park on campus.  CMD will get your information, register your car on campus and pay the parking fee for you.
Class Cancellations Due to Weather
The Center for Management Development's inclement weather policy follows that of Wichita State University. If Wichita State University is closed, CMD will not hold class.
Wichita State's closing is always listed on the local news channels.
You can also visit the Wichita State University website http://www.wichita.edu
You can call the inclement weather line at WSU at 316-978-6633
If classes are cancelled, we will inform you of a reschedule date within 3 – 5 working days.
If you have any questions, please feel free to call Pat McLeod, at 316-259-5047 or Paula Seiwert at 316-519-1347
Wichita State University is a smoke-free campus.
Printable 2017 CMD Parking Map