Description:
The skills needed to negotiate, from the surface, seem to be a matter of talent; either you've go tit or you don't.  On the contrary, research into successful negotiations reveals that having a concrete understanding of negotiation skills and techniques increases the likelihood of success.  Honing your skills will reduce the stress during discussions, clear cloudy judgment and give you tools to produce mutually beneficial agreements.
This program gives you focused exposure to the tools that will refine your abilities to negotiate with skill and success.  You will dialog with Dr. Gerald Graham, completing exercises and worksheets that strengthen your negotiation expertise.
If you're responsible for negotiations or discussions of projects, business deals, mergers, labor union negotiations or any other negotiation with much at stake, it is essential that you have the skills to ensure your success at the table.
Materials you will receive:
The book "Getting to Yes" by Roger Fisher and William Ury
Review questions that correlate with the book
A Negotiating Styles Questionnaire
Exercises and Case Worksheets
Weekly feedback and coaching by Dr. Gerald Graham
See the Strategic Negotiations Outline 2017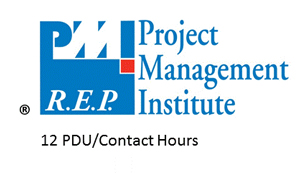 Designed for:
This program is specifically designed for executives, business owners, experienced management personnel labor relations representatives, project managers, corporate sales people, contract managers, delivery teams, product managers, leadership teams and anyone that is or will be involved in crucial negotiations.
What you will learn:
How to Prepare for Negotiations
Negotiations defined.
How to expand negotiation opportunities.
What are your needs?  Other's needs?
Do you tend toward hard or soft negotiating?
How to focus on the interests of all parties.
How to separate the people from the issues.
How to Encourage Principled Negotiations
Two techniques for identifying the other party's interests.
How to be "hard" on the problem and "soft" on the person.
How to overcome four major negotiating obstacles.
How to make it easy for the other part to agree.
Why it is important to identify mutual gains.
How to Increase Your Power in Negotiations
How to use objective criteria to your advantage.
How to avoid yielding to pressure.
Why you should not attack the other party's data.
How to define your "bottom line".
How to deal with threats.
Six proven negotiation tactics.
Techniques for Dealing with "Hard" Negotiators
What to do if the other party "won't play".
Four ways to execute negotiation jujitsu.
How to turn "tricky tactics" to your advantage.
Three rules for dealing with"dirty tricks".
How to deal with deception.
Two suggestions for dealing with "pressure tactics".

The PMI Registered Education Provider logo is a registered mark of the
Project Management Institute, Inc.   A Guide to the Project Management Body of
Knowledge, (PMBOK® Guide) – Fifth Edition, Management Institute, Inc. 2013.
Talent Triangle values:
PMP/PgMP: 0 Technical  4 Leadership  8 Strategic
PMI-ACP: 0 Technical  4 Leadership  8 Strategic
PMI-SP: 0 Technical  4 Leadership  8 Strategic
PMI-RMP: 0 Technical 4 Leadership  8 Strategic
PfMP: 0 Technical  4 Leadership  8 Strategic
PMI-PBA: 0 Technical  4 Leadership  8 Strategic